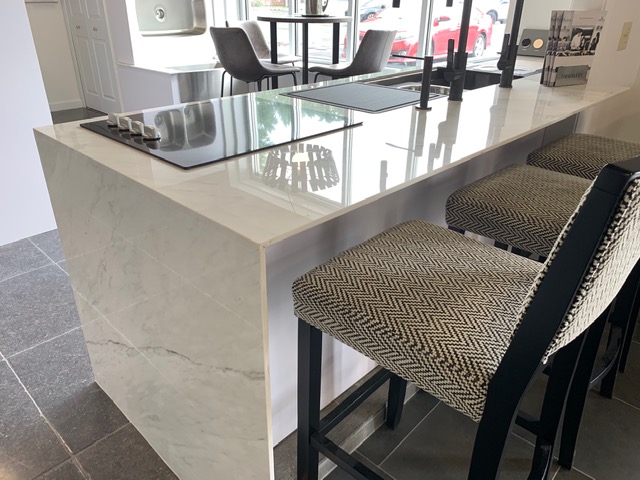 The newest product to hit the market for your counter top needs is porcelain!!
Porcelain countertops
are resistant to high temperatures and atmospheric stress, as
well as being scratch resistant, impact resistant, totally hygienic
and designed to meet the ever-new and changing demands of
contemporary life. Porcelain slabs are easy to work with, in a wide range of design applications, including kitchen countertops, tables, wall units and shelves, vanity tops, shower walls & fireplace surrounds. At McDonald Marble and Stone, we are able to offer porcelain from many different manufacturers such as Sapienstone, Neolith, Ascale & Crossville.